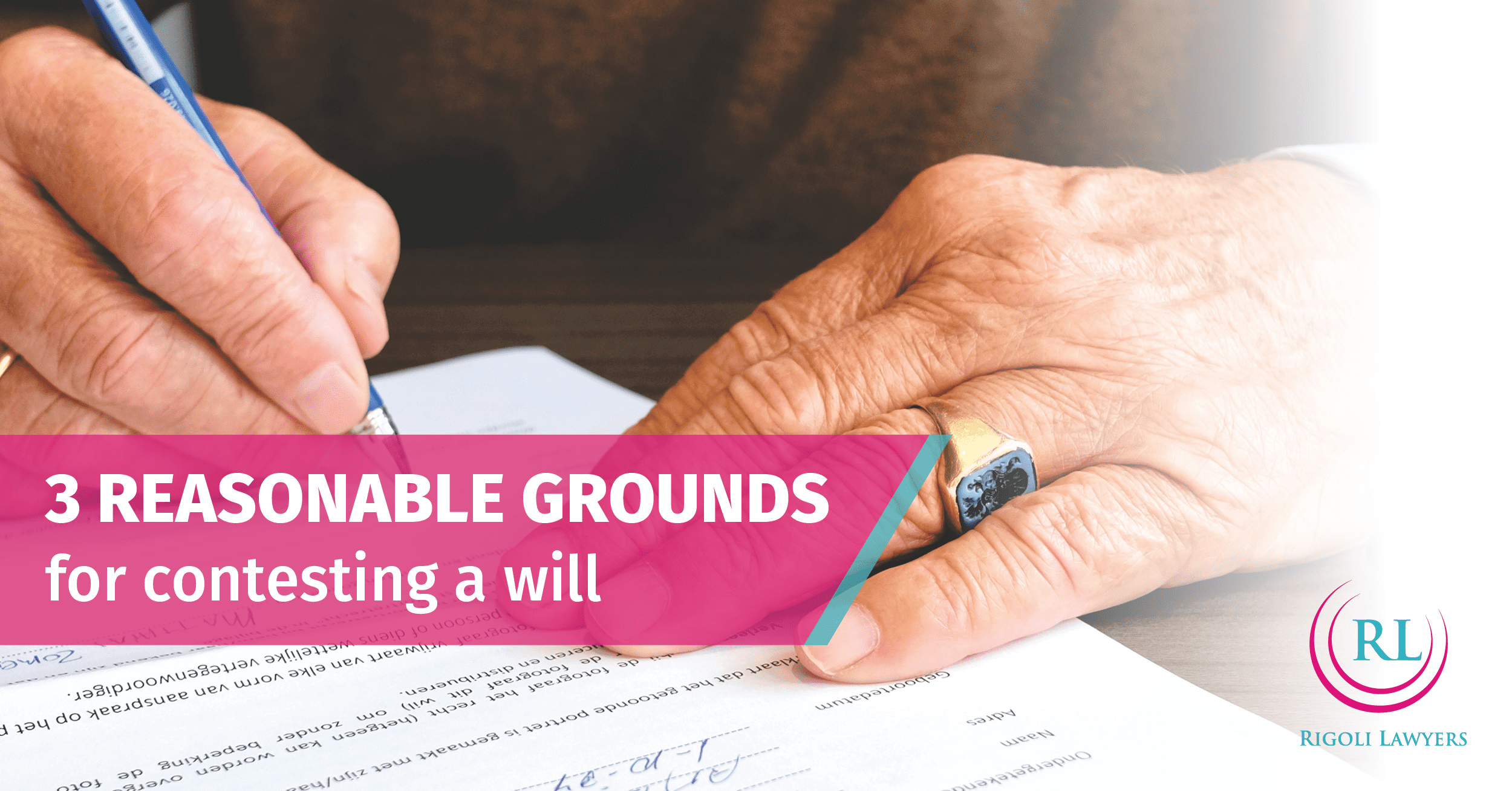 06 Dec

3 reasonable grounds for contesting a will

Losing a family member or a loved one is an emotionally distressing time for many people; comprehending the thought of never being able to see them again is enough to deal with.

When there is a will involved, families can be torn apart in the midst of hurt and pain. Let's be honest though, sticking by one another as pillars of support has never been more crucial.

It is not uncommon for people to feel as though they have been unfairly provided for in a will; or worse, not provided for at all – which sadly, leads to disappointment and anger.

The great news is, contesting the wills of your loved ones is common practice in Victorian Law on certain grounds and on certain eligibility criteria, and it is these conditions that we discuss in this blog – ensuring that you have the best chance at receiving what is fair and just.
Reasonable Grounds #1: They did not have the capacity to make a will when it was signed
The validity of a will on the grounds that the deceased did not have full mental capacity to make the will, is grounds that is often challenged in the courts.
A common example of this is if the deceased was found to have a condition such as dementia while the will was put together and signed, allowing the opportunity to argue a limited mental capacity.
A will can only be valid if the will-maker has testamentary capacity at the time the will was made.
In a precedent set by the case of Banks vs. Goodfellow (as updated by the High Court), a person must be of sound mind, memory, and understanding to make a will, and as such must be able to:
Understand the nature and effect of a will;

Understand the nature and extent of their property;

Comprehend and appreciate the claims which could be made if they leave family members out; and

Be suffering from no disorder of the mind or insane delusion that would result in an unwanted disposition.
A common measure to prevent challenges to a will, is if a specialist or a general medical practitioner has assessed the will-maker's capacity to make a will before it was made. However, if this has not occurred, it's worth getting some legal advice on what your options are.
Reasonable Grounds #2: They made the will under the influence of others
Another issue hotly contested in court, is whether a will may have been subjected to undue influence whilst it was signed.
Wills contested in this way can often be linked to the point above, where the will-maker perhaps did not have testamentary capacity at the time the will was signed.
An example of this, and a precedent often used in courts, is the case of Nicholson vs. Knaggs (2009) in the death of Betty Dyke, an 84 year-old woman who lived alone, had no immediate family, but had a $15 million fortune.
In this case, it was argued by Nicholson (whose mother was a first cousin of Betty Dykes), that Betty's neighbours over a long period of time, exercised undue influence to persuade her into leaving her fortune to them. While Betty had made numerous wills over time, she was found to not have testamentary capacity in her last will.
The truth is, this is an issue often seen in wills, and is common particularly in wills that involve family members who have received substantially more than others.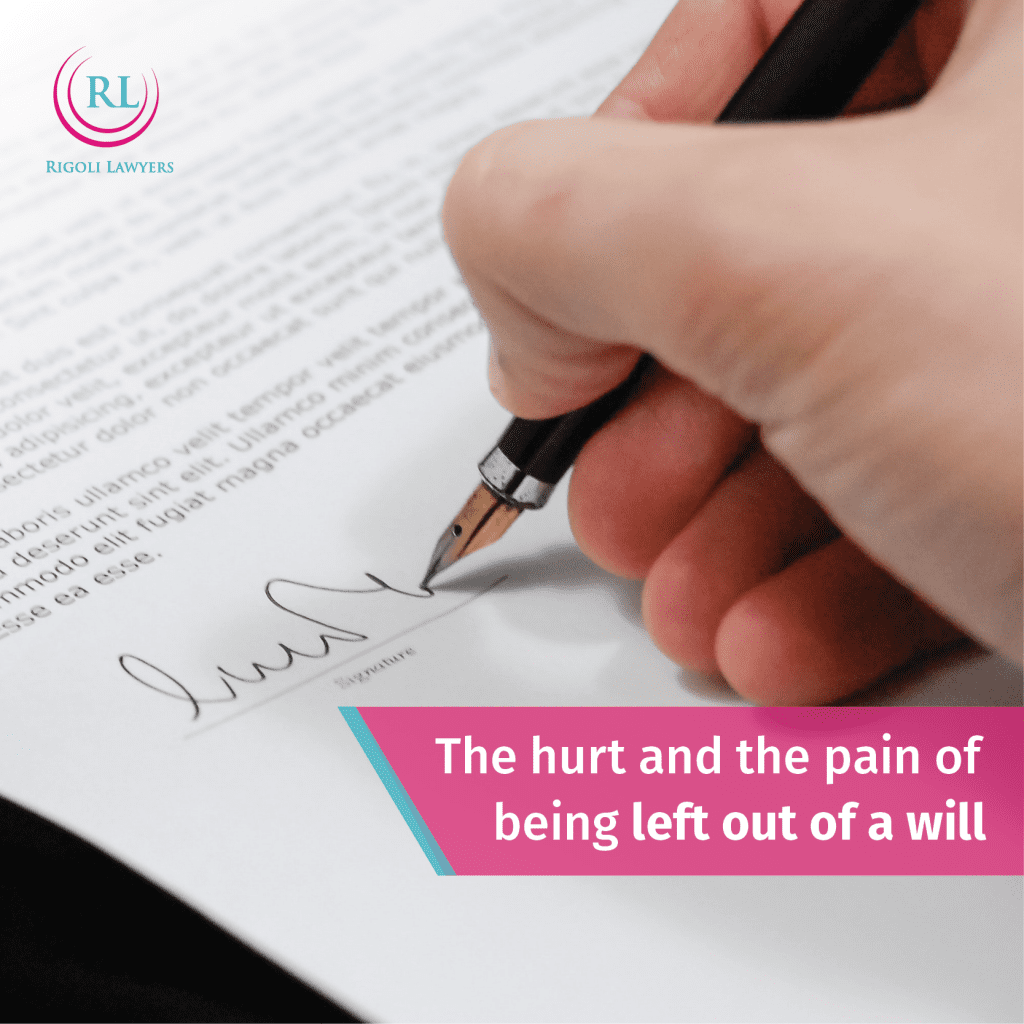 Reasonable Grounds #3: The claimant believes that they are entitled to more from the estate than the will indicates
In the state of Victoria, there are now a small number of people that are eligible to contest a will.
The law in Victoria has changed in order to narrow the list of eligible claimants, which now include amongst others:
A spouse or domestic partner;

A child, step child or grandchild;

A former spouse or domestic partner in limited circumstances;

A registered carer;

Other relatives as listed in the legislation.
In the event that any eligible people believe that they have not received a fair portion of the deceased's estate, contesting the will is certainly a possibility.
In valid claims, the usual course is that the reasonable legal expenses of your claim will be reimbursed by the estate.
In order to claim a greater share of the estate, an application must be made to the Supreme Court of Victoria under Part IV of the Administration and Probate Act 1958.
How to make a claim and take care of legal costs:
Some lawyers will have a fee arrangement where they will agree to be paid from your successful claim, so you don't need to pay the legal expenses up front including our firm: Rigoli Lawyers.
Losing a loved one is already an emotional time, and being left with little to none in your loved one's will is not something that should have to burden you any more.
If you are an eligible claimant, and that there are reasonable grounds to make a claim for a greater portion of the estate, it is important that you challenge a portion that is fair and just as soon as possible. Time limits to challenge expire 6 months after the grant of probate on the will (or grant of letters of administration if there is no will).
For more information please visit our website at Rigoli Lawyers.or call us today for a free consultation on (03) 8742 3199 to find out how to claim what you deserve.